All in One
WoW Bots
Automate WoW with the Push of a Button
WOW Classic Support
WOW Retail Dragonflight Support
Safest WOW LUA Unlocker
SIGN UP
INSTANT DOWNLOAD
Dragonflight WoW Bots & Classic WoW Bots for WOTLK
Fully automate gameplay
WoW Farming, Leveling via questing, & PVP all at the push of a button
All aspects covered for any expansion on retail and classic
Included LUA Unlocker latest for Windows (MacOS Option available on partner site)
No extra fees, get the bundle discount! Thank us after.
Run unlimited instances if you need multi sessions we got you covered for as low as $10/session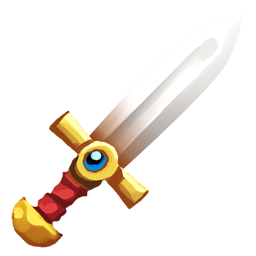 Smart WoW Combat Rotations for WOW Dragonflight & WOTLK Classic
No external profile setup
Utilize battle rotations
Supports all classes
Automate all gameplay
Customizable scripts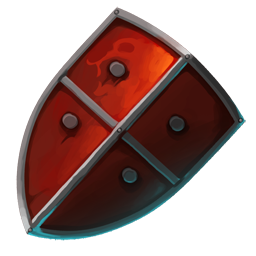 Anti-Ban Warden Detection
Cloaking of addons
Custom memory engine
Utilizes military grade FUD (Fully undetected) security
Ran with virtualization technology at the Windows kernel level
Always updated safe releases
Fully Custom Botting Experience
Automate WoW gameplay
Easy WoW Gold farming
Level up Professions
Automate Leveling
WoW PvP Rotations done for you
Dragonflight & Classic Supported
Which WoW Bot to use?
Botter's Paradise: Unleashing the Power of WoW Bots for Rotations in PvP for Dragonflight or Classic
Whether you want a pixel grinding automation for a less intrusive botting experience by using Owl Bot or using an advanced memory wow bot with customizable LUA scripts using a combo such as Baneto WoW Bot with Advanced Unlocker, you will find it easy doing so using the available scripts to automate your WoW Gameplay as you see fit. Farming, Leveling, or PvP. With customizable profile scripts & easy waypoint creation, you can automate as many sessions as you like while it runs in the background just as with our other botting solutions just make a request. Get Access Now
Level Up Your Game with Cutting-Edge Combat Bots in WoW
What is the most convenient wow bot for leveling?
The Rise of Botting: How Bots Revolutionize Combat in World of Warcraft
Baneto WoW Bot has been underground for quite some time with it's own private farming profiles designed for maximizing gold farmer's profits to also being great for leveling you can find it able to do questing without extra addons required by utilizing the scripts that come with it or making your own to accomplish rotations combat routines. You can power level your group of characters by having them following your primary character to farm instances with the master/slave script that automates all the characters for you. Grinding, Gathering & BG's supported for both Classic & Shadowlands making this the easiest to use and also quickest setup. Get WoW Bot
Unleash the Power of Bots: Gain the Upper Hand in WoW Combat
For Wotlk Classic or Dragonflight, we are reviving the accessibility of high premium farming botting for wow at the bargain price. Get WOW Bot
Master Battlegrounds and Arena with PvP ready WoW Bot Rotations
Conquer the World of Warcraft with Dragonflight and Classic WoW Bots
What if I want to automate my wow combat rotations?
Exploring Next-Level Combat Strategies with WoW Bots
Enhance Your PvP Skills with Automated WoW Bot Rotations
You can use our wow bots to be as automated for full afk or for hands on help for handling your combat while you are playing and moving your character. This means you can have your auto kick or auto dispel rotations for PvP and really gain the top dps charts in battlegrounds or those arena charts you are wanting to top with very little effort. Now it's not an unfair advantage if you don't have full mobility of your hands or are prone to carpal tunnel some people do not have the luxury of being able to not worry about ailments in their wrist or arms, as our rotations have helped some that have physical disabilities regain their ability to play World of Warcraft with combat rotations by using special designed rotations/routines for their class, whether it's for precise timed combat spells for PvP such as auto kicking or auto silencing, or just to make sure you are auto facing your target at all times never missing an attack ask about our custom rotations creation service exclusively available. Just to add extra security. Get WoW Rotations
Can I make my own scripts to quest or use gathering?
Safest WoW Bots: Automate Questing or Combat at the push of a button
With the included profile recorder you can run your own paths to know exactly where you are going to be farming so you are not limited to preset profiles, while it is convenient to make your own profiles some users may find it time consuming or confusing to record their own wow farming profiles or grinding paths. You can even use the included profiles or from the marketplace which allows you to make any profile you are looking to make for gathering, grinding, rotations and so on then resell for real money in the marketplaces. You will be surprised by built in questing that you get included for both factions questing to build up their farming characters arsenal to get to level cap by actually questing, not just grinding like other bots which makes this one of a kind. With the available lua unlocker provides an All in One solution with this great deal to make sure you're satisfied by even allowing you to have group chat with the developer team. WoW Questing Bot? Yes, Please! Get WoW Questing Bot
What about Pixel WoW Bots?
Unleash perfect combat routines on the Battlegrounds: Revolutionary Rotations with Dragonflight and Classic Warcraft Bots
With the most advanced Wow pixel bot that includes 1 to level cap leveling profiles to grind with and resurrection running profiles to go with it as well as the ability to set your vendors for each zone and choose your own class hotkeys so you can have it set the way you like but also being able to be just stand alone rotations automation or also grind areas for you while you are AFK. While it does not run in the background, it does work based off pixel reading via a custom addon. It's very advanced for a pixel bot and you can try it for free for 3 days no obligation for you, by far the most affordable wow bot to use and with the easiest setup. While it may lack in some features, it is sometimes all you may need as it gets the job done very well, with an interface similar to honorbuddy and the functionality of very quick response cast times and combat routines you cannot go wrong with the Owl Bot, you can check out the Owl Pro or if you don't need to make your own custom profiles regular Owl Bot for WoW will get the job done for grinding to 1-70 and automating your combat routines for you while playing. While it won't be able to read the memory of the game to such advanced extents, it definitely earns it spot with the development that has gone into this surpasses any other pixel bots that don't even hold a candle to it, not to name a few but if you really want the right grinding bot the Owl passes any other less intrusive bots by 10 fold. Affordable pixel grinding bot? Sign me up! Get Owl Bot for WoW
Using the new WoW Bot Mission Control to monitor your character's while AFK